Why it's Time to Invest in Digital Oil?
Why digital now?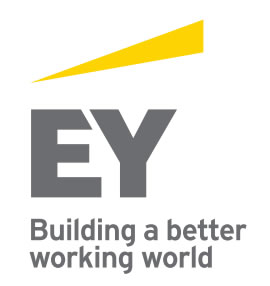 New technological developments have consistently pushed oil and gas operators into new frontiers — deeper waters, more remote reservoirs and unconventional plays — that were once out of reach. While advances have spanned the value chain, horizontal drilling and hydraulic fracturing unlocking shale resources played a major role in creating the oversupply responsible for the market shift and resulting in low crude prices.
The shift to abundance from the peak oil concerns of the not-too-distant past and the slow demand growth has reset oil and gas prices to lower levels and created a mandate for oil and gas companies to focus aggressively on both capital and operational efficiency to reduce costs.
Transformational shifts will be required to adjust to this new normal; the standard approach to downturns is not sufficient. Dramatic changes in business models, workflows, talent and technology across the hydrocarbon value chain are necessary to improve response to market signals and maximize efficiency.
Digital solutions that support this new approach are how the oil and gas industry will transform to succeed both today and in the future. With true digital transformation, opportunities are created to connect disparate operations across organizations, creating a tipping point and delivering real value for the investment. Digitalizing across an organization can break down silos and build bridges from the islands of excellence to allow digital innovation to permeate the whole organization.
Challenges still abound — how can companies justify the investment, given the constant influx of new digital applications and during a time when companies need to be extremely selective in their spending? The short answer is to start by deploying digital in areas where the technology can affect the cost curve in the short term and deliver immediate results.
Digital imperative — the convergence of supply and demand
The oil and gas industry may not have embraced enterprise-wide digitalization yet, but it's far from a technology-adverse industry. Until recently, most of the technology has been focused belowground — finding oil and gas and getting it out of the ground as quickly as possible. When it comes to applying technologies to business operations, the industry often falls short.
Many oil and gas companies exist as islands of technical excellence. Technology advances and engineering brilliance exist in silos, rather than being fully disseminated and embraced by the enterprise as a whole. And one doesn't have to look too hard in most companies to find business operations that still employ outdated means of data entry — manually keying numbers into a spreadsheet — simply because that is the way it has always been done. Innovation is typically focused at the well site.
This traditional mindset is costly and inefficient, particularly in today's sustained low oil price environment. Many companies have already scaled back their workforce, slashed budgets and pushed their suppliers for price reductions. Adapting to this new normal state in market fundamentals, companies are taking a hard look at their operating models and asking themselves how they can change to survive.