OPEC: Lacking the Fire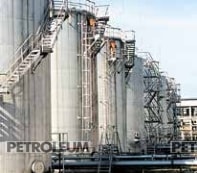 The official meeting of the OPEC member countries on May 25 and the subsequent meeting of 24 countries participating in the agreement on the reduction of oil production did not bring surprises. The decision recommended on the eve of the ministerial monitoring committee on the prolongation of the contract for 9 months - until March 2018, was made. Reduction quotas for OPEC and non-OPEC countries were retained, and no new participants were added. As a result, the price of oil on the same day, went down.

Wanted to, but could not do

The fact that the agreement to reduce oil production will be extended for 9 months - until the end of March 2018, became clear already in mid-May, when Russia and Saudi Arabia jointly announced this.
At the same time, the participants of the agreement said that the quantities of output reduction would remain unchanged: for OPEC – 1.2 million barrels per day, for non-OPEC – 558 thousand barrels per day, of which 300 thousand barrels per day is for Russia. Nobody also wanted to change the starting point of reduction - the amount of daily oil production in October 2016, since it was in the middle of autumn that most of the deal participants have reached the peak oil production indices.
The only intrigue that persisted in the negotiations between OPEC and non-OPEC countries in mid-May was the expectation of new participants in the deal. This would allow to remove indirectly the small additional quantities of oil from the market. The Russian Minister of Energy Alexander Novak reported in mid-May that 3-5 new countries may join the agreement.
Ahead of the meeting of the OPEC and non-OPEC countries, the cartel's Secretary-General, Mohammed Barkindo, opened the veil of secrecy and said that Egypt and Turkmenistan want to join the agreement on cutting the production. The joining of these players would be a strong move, as Egypt produces about 35-36 million tons of oil per year, and Turkmenistan - 12-13 million tons of oil. However, as the Minister of Hydrocarbons of Ecuador Jose Icaza said, these countries were not yet ready to join the OPEC+ agreement and did not come to the meeting.
Despite the absence of new members of the OPEC+ agreement, its active participants were satisfied with the results of the talks, which resulted with remaining of quotas for the reduction of production unchanged, as well as the current conditions for Nigeria, Libya and Iran.